Reviews
feedbacks
service not very friendly.. facility quite good. Room comfortable. location also strategic. service center call not pick up. parking not easy, guard foreigner are not helping around. communication issues.
QHALID_85 (13 Aug 2020)
Source: TripAdvisor
Basic and Stayable
Our Church booked the entire hotel for an camp. The rooms were surprisingly spacious, and my room which i shared with 2 other mates had twin beds along with 2 armchairs and a coffee table. Pleased to see that there was provision of toilet amenities like shower gel and toothbrushes along with a kettle, cups and instant coffee and tea. The beds were considerably comfortable and i could get a good night's sleep. The let down was really the food as it was generally quite bland tasting apart from being salty or spicy, making it hard to ingest, although it was filling. Good event rooms and the ballroom was large and chilly for mass activities. Overall, not bad for a "suburban hotel", good if you're looking for basic accomodation and a cheap place to stay
chikinification (19 Dec 2018)
Source: TripAdvisor
Basic but comfortable
Never expected too much and I did't do earlier booking. But quite surprisingly the front desk lady were very helpful and check in was very fast. The price is relatively cheap for the kind of service and the room quality. The bed was quite comfortable and the room sizing was ok. But it came quite to my surprise as the toilet is very comfortable. It is quite big ,very clean and equipped with shower screen. The breakfast was nice with quite a choice...
AliAzzam (27 Sep 2018)
Source: TripAdvisor
A basic standard of comfort
The view over Kluang from the window of my room was probably the best aspect of my night's stay in this hotel. In the room, the paint was peeling from the walls and the air conditioning was so loud it sounded like a plane was coming in to land! I had a cold shower. The furnishings were rather tired throughout the hotel and the breakfast buffet was quite limited. It was an adequate stay for one night.
Clare S (14 Jul 2018)
Source: TripAdvisor
Hotel with good staff and excellent location
Three of us in a family had stayed here. Three bedded room. Very clean room. Very spacious. The bathroom was surprisingly big. An old TV was made available giving a nostalgic feeling. The room window was facing the public park . Staff at this hotel were excellent. Very hospitable.. Emails replies from Ms Nora were fast and was very accommodating in our request, An English newspaper was delivered to our room. Breakfast - definitely no complaints. Up to the level of expectations.. Free wifi is made available for guests. Hot water kettle too. . A welcome note was there on the table for us from the Hotel Management. Minor flaws:. No refridgerator. No toothbrush and paste. Only hot water can be made. No coffee or tea sachets provided. All these could be available in other types of rooms. Not certain on this. Take note that these flaws can be easily overlooked as the location of this hotel extremely very good. One hundred meters away is the main bus terminal. Ample car park facilities. Walking distance to shopping areas, restaurants, and cinema house (MBO). Overall experience at this hotel was a good one. They made our stay here very comfortable.Thank you to all staff.
pillay15 (23 Oct 2017)
Source: TripAdvisor
Top choice to stay
My friends and I stayed 1 night there. It is totally amazing on how comfortable and spacious the room is. The service is also excellent and breakfast provided is very delicious. They welcome you with a big smile on their face which make you feeling warm:) highly recommended for you all to stay there if you are still seaching around for an affordable hotel. However, the wifi connection is very poor. Hope to see some improvement on this aspect in the future.
JoanneS3294 (30 Apr 2017)
Source: TripAdvisor
A comfortable hotel in Kluang
Last few weeks is my first time stay in this hotel. They provide comfortable bed, the facilities and cleanliness in a good condition. The best part is the service. The services given is nice and friendly staff. But there is something that make me impress. Almost all the female staff wear hijabs. Ohh last but not least, the location so systematic because its near to the bus station Kluang.
MissFyy (20 Apr 2017)
Source: TripAdvisor
Wedding Stay
This is the second time I am coming to stay at Prime City Hotel after a gap of 5 years. It has definitely gone seedy in the time. The sheets, towels and furniture were well used. The hotel desperately needs a makeover if at least the linen and curtains. The breakfast choice has also reduced considerably and is not as fresh or original as before. Although it still remains free and part of your stay. I enjoyed the bread butter pudding and the made to order omelettes are great. The staff are still helpful and friendly. Although now almost all the female staff wear hijabs which doesn't say much but leaves it distinctly less Malay and seems more formal. The wedding ball room is still impressive and a great place to hold weddings. Food remains excellent. The pool has really gone seedy so I didn't bother to get into it. Location is best as it's right next to the bus station. It's not very far from Parksons mall and a host of coffee shops and restaurants. Price is excellent value for what you get in Kluang where if you are visiting there is nothing much on offer in terms of quality hotels.
pollyboy (3 Mar 2017)
Source: TripAdvisor
Nice place
I wouldn't say that it's fantastic. The correct word is adequate. Large rooms. Comfortable beds. Fairly large bathroom. Clean rooms and clean bedding. Friendly staff. I was quite happy with the place. Breakfast buffet was allright. Cons: heater took a long time in the bathroom. I thought it wasn't working. Pub downstairs. ..noisy. I would recommend this hotel fully. I wouldn't mind staying here again in the future.
shanil178 (25 Feb 2017)
Source: TripAdvisor
Stay a night
Spacious standard room. But a bit tricky on direction to rooms from lift. I stay at level 13. The hotel staff informed me that lower level rooms are noisy and in quake especially near the bar. The hotel are isolated at a corner. However, plenty of eating place after crossing the river. Kuang Parade is across the river too. A night or two stay shall be ok.
shtung (10 Jan 2017)
Source: TripAdvisor
More than average
Stayed for 5 days 4 nights. The hotel is quite old yet the stay was still acceptable. Facing several problems, in order to have warm water for my daily shower, I have to open the tap and wait for around 15-20 mins to get the water heated up. My colleague had a better luck, her room doesn't have to go through what I experienced. Extra bed charged at RM80 per night. In addition, don't expect too much for the breakfast buffet. The choices is limited and almost the same everyday. The toilet at the same level with cafeteria have a lot of mosquitoes and there was no water supply at the sink during my stay. Overall, the room was comfortable, but some facilities have to be upgraded.
Leong Q (3 Jan 2017)
Source: TripAdvisor
Just an average hotel
It's an old hotel. Rooms are spacious but outdated and some of the furnishings are not well maintained. The room itself was clean. They have parking available and breakfast is provided (but some things 2 days in a row). There is a pub/club located next door and I could hear the music from my room on 13th floor. Wifi is slow. Good location, near the shops and shopping mall.
KL_home (23 Nov 2016)
Source: TripAdvisor
Great location
What I like about this hotel: Room was spacious, with well-maintained facilities. Complete bathroom amenities - shower gel, bar soap, shampoo, toothbrush, comb, shower cap, cotton buds. Nearby Kluang Mall and the bus terminal. Ample parking space for guests. They offer welcome drinks (although I didn't claim those drinks). The breakfast buffet served my favourite food - fried rice, fried Indomie, soto Johor. Room service food was delicious as well. I ordered yong chew fried rice. What could be improved: There were lots of mosquitoes at the lobby at night.
liyana1987 (3 Oct 2016)
Source: TripAdvisor
Single room.
One night stay. Room no.353. Single bed room.centralised air cond. With actually working thermostat controls achieved its purpose for cooling the room.. i was satisfied with cooling effect. Very clean room. Clean toilet.but space is limited. Individual water heater. Water pressure was quite disappointing.. they need a water heater with pump.breakfast was fantastic. Wide variety to choose from. Reasonable price. Two thumbs up.
WiszWicked (21 Sep 2016)
Source: TripAdvisor
Stay for Seminar
I've stayed in the hotel for 2 days 1 night to attend a seminar held in the hotel itself. The location is good, in the middle of the town, next to bus terminal. The hotel room is spacious, considered clean, but no bath tub. The swimming pool is on the 6th floor, no service counter at the area, thus no towel was provided, I have to bring from my room. Breakfast is provided but the choice is limited. Free parking also provided for room guests.
visionplus8113 (3 Jul 2016)
Source: TripAdvisor
old ordinary hotel
came to Kluang to attend Bro in Law wedding. Stay in this hotel for 2 day. The location is great. The room is old but spacious. The bed linen was a bit old. The breakfast food just so average. and i could hear the music from a night club next to the hotel.
felissia_z (14 Jun 2016)
Source: TripAdvisor
Easy to find.
While keep searching hotel around kluang town, i just found this hotel and i would say this hotel were the best location were are they.i can get nice view from my room. It also easy to get anything from here.
MrKellyK68 (3 Mar 2016)
Source: TripAdvisor
Memorable stay!!!
Stayed on twin sharing room with two single beds (level 8) with great Kluang city view. The hotel is situated at great location, within walking distance to main attraction to the city, that's Kluang Railway Coffee, Kluang Parade & Kluang Mall. Bus terminal is nearby the hotel too. However it's sad to see the hotel is adjoined to an empty BCB Plaza... Went to my first business trip to Kluang city in early December 2015. Chose twin sharing room to be shared with my colleagues. Looking from afar (from my taxi on the way to the hotel), I was impressed with the magnitude and the height of the hotel. Greeted by ever smiling door men and great receptionist. Entering the lift to my room on level 8, I cannot hide the fact that this hotel has some air/aura of 1980's hotel featured in HK films. But upon entering the room, I was glad it was not as bad, and looks like recently renovated. The swimming pool located at level 6 is honestly disgusting and not recommended. The breakfast was great with amazing array of selection. The dinner that we have every night at the hotel restaurant is even marvelous (except the final dinner during our stay, when the chicken is a bit under-cooked). Definitely recommended!! Don't know when I'll be back to this lovely town, but if I do, I'll definitely choose to stay at this hotel again!!!
Saharul (15 Dec 2015)
Source: TripAdvisor
A COZY HOTEL
Was on a business trip and stayed for 2 nites at this 3 Star hotel. A pleasant and comfy place to stay, quite convenient only minutes to the town center. The food at the coffee house was surprisingly delicious and the staffs at the reception were very helpful too. Strongly recommended to stay while you happen to be in Kluang. Do enjoy a cuppa of coffee, steamed buns with kaya at the Railway Station.
cpchoong_59 (14 Oct 2015)
Source: TripAdvisor
functional
just a one night stay, but it did the job. The hotel is the tallest building in the town so easy to spot and find. we booked 3 rooms and reception managed to allocate the wrong 3, so we had 2 men allocated a king size bed and on man in a twin room.... we did just swap ourselves about. the rooms are and good and large, a bit dated and quite dimly lit but nothing to complain about. The bathroom is modern and was clean but the shower didn't drain and overflowed across the floor. The bed cloths were clean although very old and threadbare, even a few holes... but the mattress was comfy and sleep wasn't a problem. Breakfast is a buffet style and served on the first floor, if you don't want local cuisine there's the usual egg option or cereals. The juice dispenser was empty and it took the staff nearly 20mins to refill, but a waitress did bring me a glass of orange juice from somewhere else. Staff are pleasant and full of smiles. Wifi is poor and intermittent, but that seems the norm for budget hotels worldwide. certainly not 5 star, but it does try and I'd come back.
Nomadic-umph (7 Oct 2015)
Source: TripAdvisor
Not at all 5 star
This hotel sucks. Do not be disillusioned by its 5 star rating. It should be 3 star at the most. Old carpets to slow service these guys top the list. No slippers in the room. Room service took half an hour to bring me my bottle opener etc etc etc.
Seetha H (7 Oct 2015)
Source: TripAdvisor
Seen better days
It was the "5 star" hotel of this little town decade ago. It is past it's prime. Decor & furnishing looked dated. The hotel room was comfortable but clearly seen better days. Seriously, not worth the price
168-Snoopy (6 Sep 2015)
Source: TripAdvisor
Our wedding party stayed here. Mr Hadi and his team made our stay perfect.
We stayed at Prime City Hotel for 3 nights with friends and family for our wedding which was held close by. From the moment we first stepped in the hotel to discuss our requirements to the moment our last guest left the service we received from Mr Hadi the Manager and his team was superb. Every request was dealt with both positively and efficiently. We had a lot of such requests due to the size of our party who arrived at different times and from different locations. A special thank you to Mr Hadi, Dahlan who answered every request so efficiently, Nuraizad, Syuhada, Nadia and Linn. You all helped to make our trip perfect. The breakfast is excellent and includes traditional Malay and International foods. Everybody both Malay and non Malays enjoyed breakfast. The Nasik Lemak is delicious. You must try it! The rooms are very modern and spacious. The hotel has refurbished many rooms and has some very special suites too. They are all international class. You just need to ask for these when booking, The main areas of the hotel are spotlessly clean and spacious. There are a couple of nice restaurants to choose from. The manager Mr Hadi and his team are very friendly and efficient. The parking is excellent and plentiful. The location is excellent close by to the bus station, plenty of shops and a pleasant 5 minute walk to the centre of Kluang. Without doubt this is the best hotel in Kluang Town.
umier (25 Aug 2015)
Source: TripAdvisor
Refurbished Old Hotel in the Middle of Town
Kluang is a small town and recently, my family planned a short road trip vacation there. When we arrived, my dad told us that we would stay at the Prime City Hotel. Prime City Hotel looks stunning from a far, with its glass window and towering building. Check-in was fast and smooth. However, the only complaint that I have is that the lobby has a stale cigarette odour, the smell made staying longer at the lobby unpleasant. Even the lift has such odour. We were assigned rooms at Level 13 including a suite for my parents. The rooms were clean and nice. They were refurbished recently so they looked very new. Even the carpet smelled new. The view was also from the room as we could see mountains or the city area, depending on which side you are on. The corridor to the rooms remind me of the Ponte Tower in Johannesburg where there is a hole [or rather a square] in the middle of the hotel but they put iron bars to prevent people from falling down, which is good. Breakfast buffet was rather basic. The food is okay for me, not that great but not that bad either. Parking wise, the outdoor parking is very very limited and parking at the multi storey car park is free but the parking looked dodgy. My major complaint for the hotel is the swimming pool. It was opened but the water was not clear, it was murky and there were a lot of cigarette butts on the floor when we went there in the morning. The pool needs proper maintenance! This is an average hotel with an upper range prices.
kairulizwan (4 Jul 2015)
Source: TripAdvisor
Maybe the best in this town/city.
My wife and myself stayed in this hotel for 3 nights.We came to this city for a function by train. It is about 1 k m from the Railway station. But it is just beside the bus station and all the express bus do come here. To check in I have to wait for 2-3 minutes. I booked this hotel through a front desk clerk by the name of Dee who also helped me to send the booking number by sms to my phone. Thanks a lot Dee. The room is spacious and ample space to dry your umbrellas. A flat tv is provided with a fridge. Tea making facilities are available. I asked for an extra pillow and it was provided. You can iron your clothes in the room as there are facilities provided. . As for breakfast , bread, nasi lemak, fried noodles , beans , pastry and so on. The staffs are very pleasant.and do smile . The room is clean. Overall it is confortable
Santhira S (3 Jun 2015)
Source: TripAdvisor
Okay for short stay
location - okay, nearby shopping mall and many food outlets room size - comfortable for family of 4 cleanliness - okay comfort - there's a discotheque downstairs so... noisy breakfast - limited spread the hotel looks old, and quite a walk from the reception to the our room which located at a different wing
Pet_Mohd_Isa (8 Apr 2015)
Source: TripAdvisor
Average hotel
My partner and i stayed in this hotel for 1 night only. We were given room at 14th floor. Overall there are a few thing that the hotel management need to upgrade and look into: 1. We have been told that check in time is 2.00 p.m. However i arrive at 4.00 p.m and yet the room is not ready yet i have to wait for 15 minutes more. i wonder how long they need to ensure the room is ready for another customer to check in. 2. Even after we wait for 15 minutes more, when we enter our room the cleanliness is really not to the standard. My partner room is filled with smoking smell and even there is a pack of clothes still hanging in the wardrobe. At least please ensure that the room is sprayed with air freshener to make the smoking smell get away. Plus my partner is not a smoker so entering a room full of smoking smell is like entering into a room to caused you suffer and choke. 3. Meanwhile for my room, the air is fresh even there is a bit of damp smell but it is bearable. However, on the carpet there is a lot of anthill scattered and i'm not sure why they are not aware about that. I need to call for the housekeeping to clean both our room. Such a mess and troublesome. 4. The buffet spread is just ok. 5. The 'slamming the door" noise is very disturbing. i can hear the room next door opening and closing their wardrobe and when they open and close their room door. it is unpleasant and i can hear the slamming noise every hour up till morning! How can i sleep through the night if you keep hearing that kind of noise. Please have some noise absorbance wall or technology to reduce the noise. Hoping that the hotel will upgrade their service. room and condition so that it will attract more satisfied customer to return back to the hotel to stay.
Tanjung_Gading (29 Mar 2015)
Source: TripAdvisor
OK for 1 night stay..
We stayed for 1 night in Nov 2013.. this hotel was OK for us, not so bad, as we needed a place to sleep & freshen up.. We requested for a room with a view, and got it on high floor, that could see a canal & part of Kluang City.. average breakfast spread..
Anne_Smd (6 Jun 2014)
Source: TripAdvisor
Still under refurbishment
I stayed for two nights on the ninth floor.The room was quite spacious and the so was the bathroom unfortunately the smell of cigarette was overpowering. Granted this is smoking room but the hotel should ventilate this room or deodorize it. The hotel was under refurbishment and hopefully this would improve the interior of this hotel. The plus sides are free wifi in the room,ample private parking and the adjacent shopping mall.Actually I would rate Good but since it does not have this rating it goes down to average.
SuhaimiKuantan (4 Jun 2014)
Source: TripAdvisor
Refurbishment in progress, better condition
It was in the process of refurbishment during my stay. Room conditions was surprisingly much better and decent after the refurbishment, nice layout, huge bathroom, bright lightings, cold air-condition, everything were new and clean. one drawback: water outflow at shower area very slow, until it always flooded and flow out to the rest of the floor in the bathroom, quite a mess. Need to do something about it.
Caven_Hoh (28 May 2014)
Source: TripAdvisor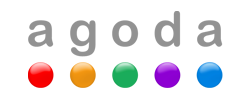 19 reviews
No. 20 Jalan Bakawali, Kluang City Center , Malaysia